Click the picture below for the Gallery

More Medias @ Enformable:
Timeline
Photos
Videos
There's not
Cold Shutdown
... There's
Chinese Syndrome
...

--------------

Dial "M" for Meltdown - Brian Rich

french subtitles
The Truth about Nuclear Power - Pr.

Hiroaki Koide

----------------------------------




... BETTER ACTIVE TODAY THAN

RADIOACTIVE

TOMORROW ...




Please help and sign petitions:


Evacuate FUKUSHIMA
URGENT! Stop the Burning of Fukushima Daiichi's Radioactive Rubble
We demand Japanese Government install sludge purification equipment
1 million de Signatures pour un référendum sur le nucléaire
Sauvez les mères et enfants de Fukushima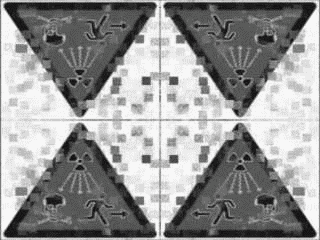 DON'T

NUKE

THE

PLA

NET

!!!


We have to STOP the nuclear bomb plants now! BASTA YA!!


Don't trust what a company says
Don't trust what a government says
Don't trust what the media says


THEY LIE AND TRY TO HIDE THE TRUTH ...




THEY DON'T CARE ABOUT YOU AND THE FUTURE OF THE PLANET!!







Special BIG Shame on :


Areva
Tepco
The Japanese Government
Nuclear and Industrial Safety Agency (Japan)
The US Nuclear Regulatory Commission
The Environmental Protection Agency
The International Atomic Energy Agency
EMEP (European Monitoring and Evaluation Programme)
and much more (politiks & co) ...


----------------------------------




Free, Clean Energy

exist since a long time but

the "elite" fucked

all inventors/projects..
The

reasons

of nuclear energy is

$$$

for the nuclear mafia and :

Ban the RACISM BOMBS now!
-------------------------------


Some Friends and Webs of Interest related to Fukushima :
Enews
Ex-SKF
Fairewinds Associates
Fukushima Diary
Fukushima Informations
Gen4
Le blog de Fukushima
Message in a Bottle - From the kids of Fukushima to the World
Netoyens
R3zn8D's Revolution
...

And all People/Associations/Organizations how acts :
* against the Nuclear criminals
* for the defense of the Nuclear Victims
...

To be completed ...